I like things quick and to the point.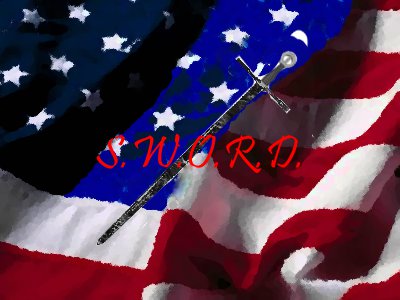 I am the overseer of a group known as SWORD. (Not the group headed by Mr. Anomaly that shares the same initials)
S.W.O.R.D.
Southern Wisconsin Organization for Refuge and Defense.
We are a mutual aid group. We teach our members, and anyone from the general public, how to survive in disaster situations. I am a certified Disaster Response Trainer, Disaster Responder, and Disaster Preparedness trainer. Anything from Wilderness survival, to Urban Survival is part of what we can offer the people in our area.
Personally, I am a Minister and a scientist. I have a PhD in Metaphysics and, although I focus on theory and fringe sciences, I am by no means a kook or a tinfoil hat wearing crackpot. I teach people both the spiritual and practical sides of getting through tough times.
In SWORD members are also taught how to defend themselves in the event of a major disaster or collapse. We have a top notch team of people to advise and help train our members, and a large number of our members are volunteer emergency responders too.
I have been acquainted with Tothian for several years. I like him, I agree with almost every word he has authored and I have faith he the kind of leader that will bring good things into the world. He asked me to be part of this group and use my access to alternative news sources and inside information to bring information to the group that might be relevant in these increasingly hard times.
I am a networker and I am always seeking truth. I am also here to support anyone that believes in preparedness and working to make the world a better place.
SWORD on FB